If you're a Nigerian on the internet, then you must have come across all kinds of slang on social media. Some have clear origins but no obvious meaning, like Davido's "E choke". Some last a couple of weeks and disappear, like Wizkid's "E don spoil". Sometimes, there is no clear origin — as is the case with "Sapa".
What is the meaning of sapa?
As any casual examination of its use will tell you, the meaning of sapa is 'the state of being extremely broke or poor.' The word has become popular enough to get mentioned in skits, like this one featuring music producer Don Jazzy and comedian MC Lively.
Back in January, rapper Zlatan was featured on a song named after the word. In the time-honoured tradition of Nigerian pop stars attacking haters and nay-sayers, the song (by an up-and-coming act named Tswaggz Banks) asks, "When days are dark, friends are few; when I dey face my sapa, where were you?"
We believe the song clarifies how the word was made to be used. But if that doesn't help, then this comment found on a lifestyle blog should: "SAPA na Brooklyn. For example, 'Guy, sapa don catch me'. Meaning, 'Guy, I don broke die."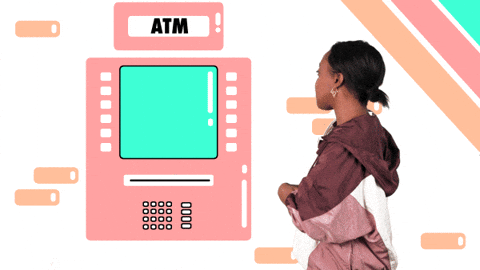 Where is sapa from?
Well, as is the case with a most Nigerian pidgin English words, there are no definite answers. But some have retrospectively turned the word into a backronym, i.e., an acronym formed after a word already exists. A couple of comments on a pop culture website claim it means "Spend/Spent All Penny Available", which, clearly, refers to a scarcity after spending extravagantly.
The most popular backronym, however, is "Serious Absence of Purchasing Ability." This is one of the definitions provided by Urban Dictionary, that irreverent online authority on slang. Another, surprisingly earlier, backronym it provides is "Special Attack from Poverty Assistant". The example given is serio-comic: "I have been trying to raise funds since sapa visited me two days ago."
Although the slang really attained peak popularity this year, it has a longer history for some people. George* says he first heard it from a south-south friend based in Lagos many years ago. At the time, the word had a different but somewhat related meaning to what we now know it to mean.
"First time I heard 'sapa' was circa 2000," he said. "It was used by a friend the way one would use 'woze'." The example he provided was "Hunger go sapa you."
If we trust George's memory, this suggests that the word has had an interesting journey, getting transformed from a verb to a noun within two decades. Asked about the word's origins, Adegoke*, a public relations practitioner from Osun, wondered if it has a connection to obe isapa, "a Yoruba soup that has now fallen out of favour."
For his part, Michael, a pop culture commentator, suggested that perhaps the slang is connected to a Yoruba word he struggled to translate to English but provided an example for: "Ata sapa mi lori". In that context, sapa is a verb similar to the one George heard back in the 2000s, in that it suggests a stunning of the senses, this time by pepper.
We could keep going, but while it's fun to theorise, this looks like a question with no obvious answers, and we're fine with that.